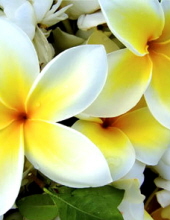 Obituary for Donna J Rooker - McNabb Funeral Home
Imboden – Donna J. Rooker, 78 passed away Monday, May 12, 2019 at Five Rivers Medical Center in Pocahontas.

Donna was born April 30, 1941 in Hanover Township, Beaver County, PA. She was the youngest daughter to Fred and Pearl McConnell Cain.

She was preceded in death by her parents, her husband, Charles Rooker, 3 sisters, and 3 brothers.

Survivors include a son, Marc Alexander, 3 grandchildren, one great grandson, a stepdaughter, Debbie Rump of Utah, adopted daughter, Diane Dulaney of Black Rock, 6 step grandchildren, 2 adopted grandchildren, several step great grandchildren, and several nieces and nephews.

Cremation was chosen as the final disposition. A memorial service will be held Saturday, May 18, 2019 at 2 pm at her home, 209 Georgia St. in Imboden, AR. Arrangements under the direction of McNabb Funeral Home.